Forty mobile phones and sim cards seized in prisons daily, as crackdown launched
Forty mobile phones and SIM cards seized in prisons daily, as crackdown launchedSoaring numbers of mobile phones are being seized in prisons, figures have revealed as the government launches a new crackdown to target inmates who use devices to run criminal operations from behind bars.Nearly 15,000 handsets and SIM cards were recovered in jails in England and Wales in 2015 – equivalent to 40 every day.The tally had jumped sharply compared to 2013 and 2014, when 7,400 and 9,745 were seized respectively.
read more from here
Prisons to get power to remotely pull plug on illicit mobile phones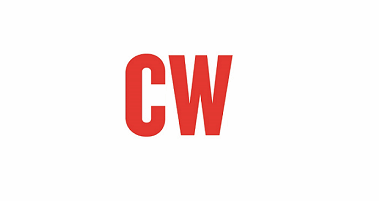 The government has announced plans to clamp down on the illicit and illegal use of mobile phone technology by prisoners.According to the Home Office, nearly 15,000 mobile phones and SIM cards were seized in British prisons last year.The use of mobile technology is a concern for the prison authorities because inmates use covert mobile phones to continue to run criminal activities from behind bars.
read more from here
Spike in NSW train accidents linked to mobile phones
Oblivious mobile phones users have been blamed for a spike in accidents along NSW's rail network, with more than 1,800 incidents in the last year.Minister for Transport and Infrastructure Andrew Constance said 240 infringement notices had been issued over the same period, with police charging 80."All too often we see people slipping and falling as they rush around station platforms, or not pay attention and fall through the gap," Mr Constance said.
read more from here
Q&A: Why smart grids are the mobile phones of the electricity world
If you want to know how microgrids will transform energy, just look at what cellphones did to communication, says Dr. Mohammad Shahidehpour, the professor and engineer who oversees a microgrid at a university on Chicago's South Side.The future of power has a parallel in the recent history of telecommunications: a rapid rise of decentralization, access, and capabilities we once could have never imagined.In 2008, the Illinois Institute of Technology launched what it calls the Perfect Power Initiative, a $18.5 million project aimed at designing and building "the world's first self-healing and efficient smart microgrid distribution system." Across nearly ten years, that vision grew into a 9-megawatt network of gas turbines, large-scale batteries, a wind turbine and numerous smart-efficiency technologies – with more on the way.
read more from here
Three in four Brits fear life without mobile phones
Three-quarters of Brits are suffering from 'nomophobia' – a fear of being without their mobile phone, according to new research.A study found that 73 per cent of the 40 million smartphone users in the UK become anxious when they don't have access to their device.Smartphone ny numbersThe results suggest five million Brits are having their sleep disrupted by their phone and 2.5 million say the gadgets are interrupting their housework.
read more from here